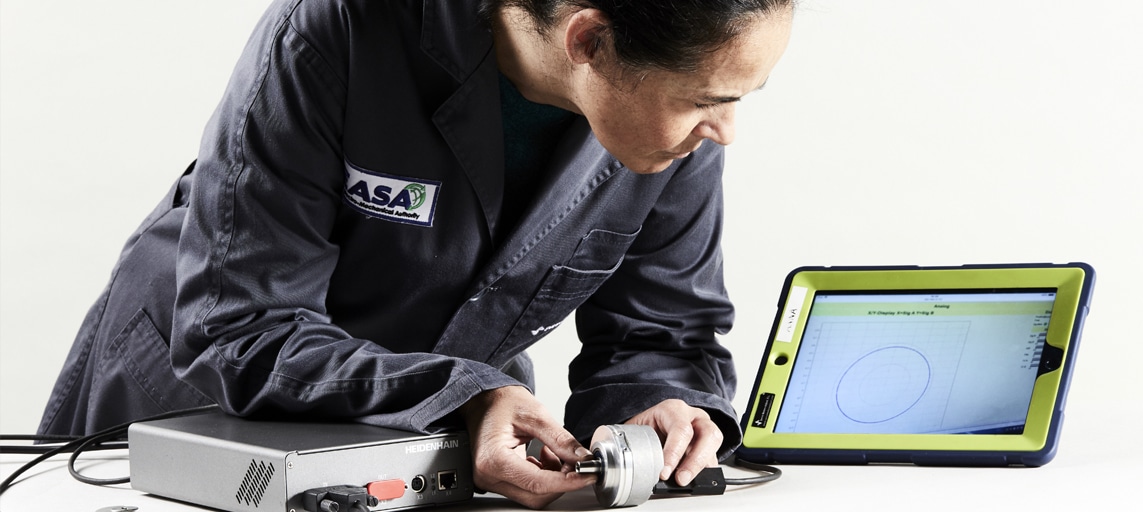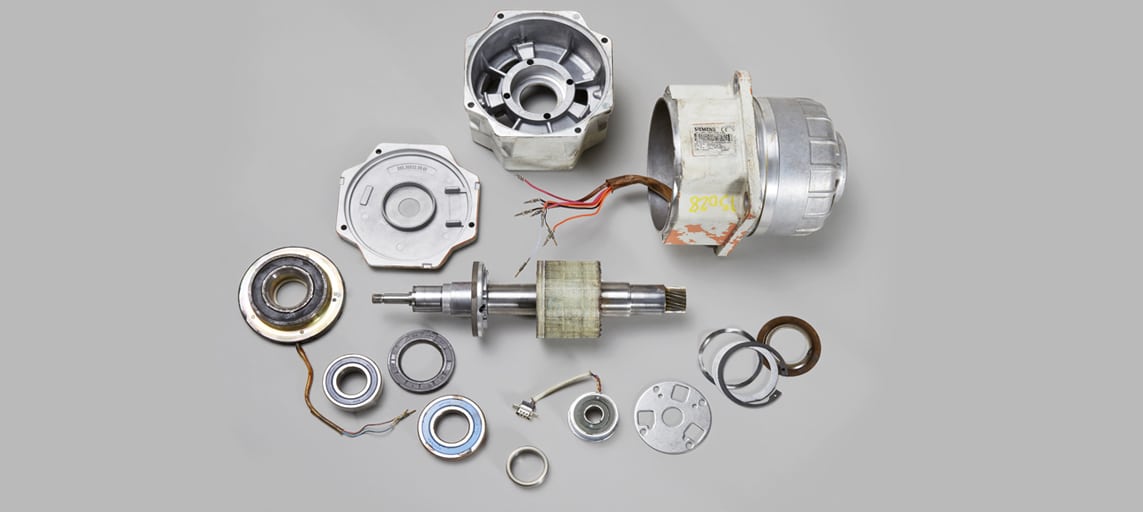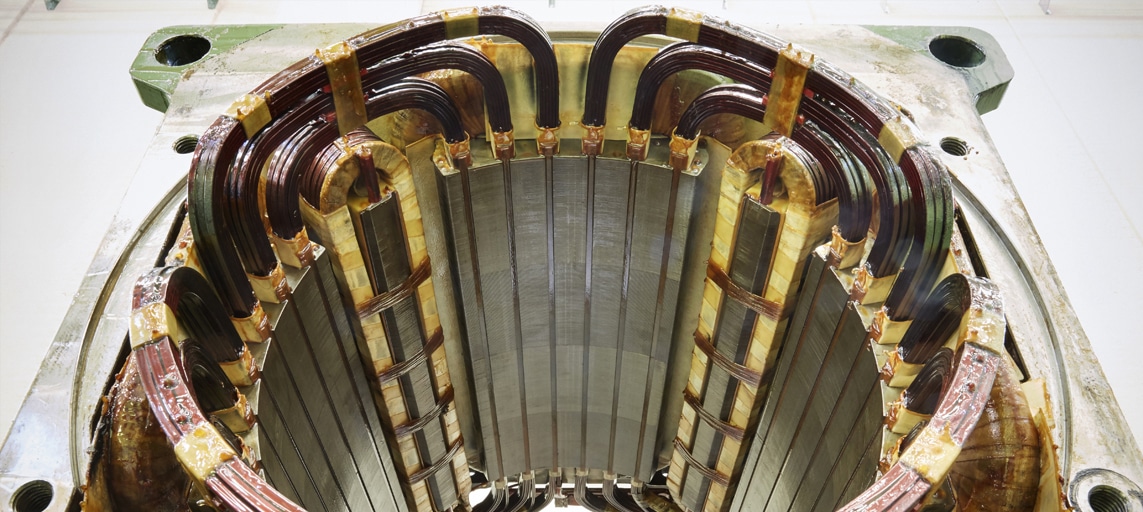 Servomotor and AC/DC motor repairs
Our servomotor repair process is based on two premises: efficiency and quality.
We get your production lines back up and running at full capacity in the shortest possible time.
In addition, for special products, we have spare motors and drivers available to reduce downtime.
Our servomotor and AC/DC motor repair process
Customer identification
Reference number
Type of repair: normal, urgent…
Photographic report
Data registration, resistance, insulation…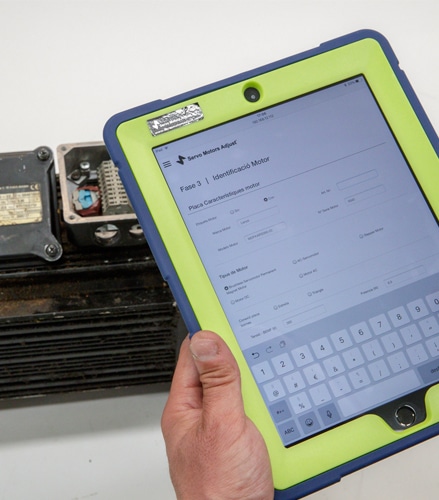 Identification of the cables
Mechanical configuration
Photographs
Voltage generator/ Phases / Equilibrium
Switching (encoder, resolver)
Tachometer and phase outputs
Auxiliary equipment (encoder, resolver)
Operational test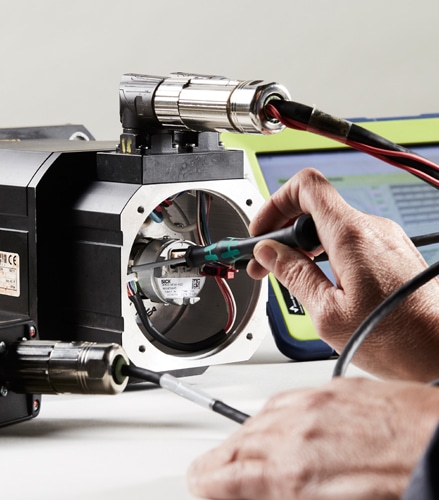 Bearings, shafts, bearing housings, seals.
Windings
Magnetic field
Brakes
Encoder / Resolver / Tachometer
Quality dimensional controls
Resistance and high voltage test
Preparing an offer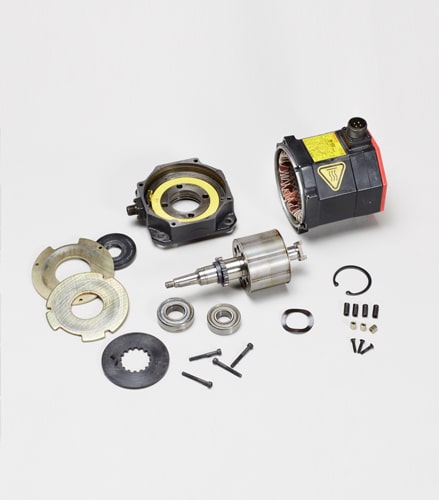 Stator Rewind

Data collection
Connections
Testing of the new winding

Mechanical tolerances
Brakes
Encoder / resolver / Tachometer alignment
Hall effect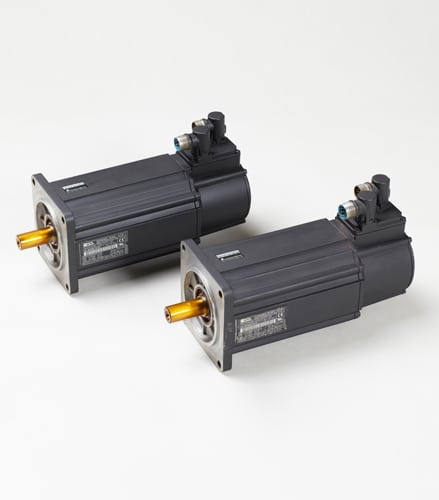 Test/verification on test bench
Taking data, resistance, insulation
Photographic report
Suitable packaging
Customer notification of the shipment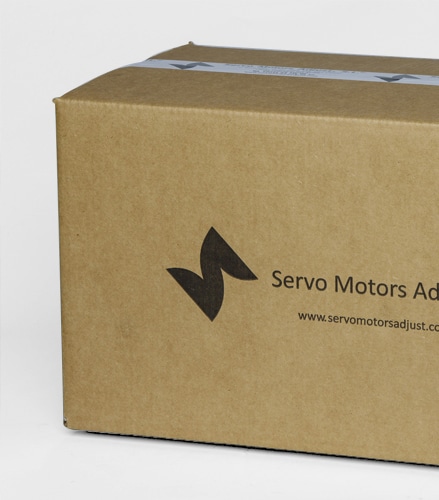 We repair all brands of servomotors
Schneider Electric – Elau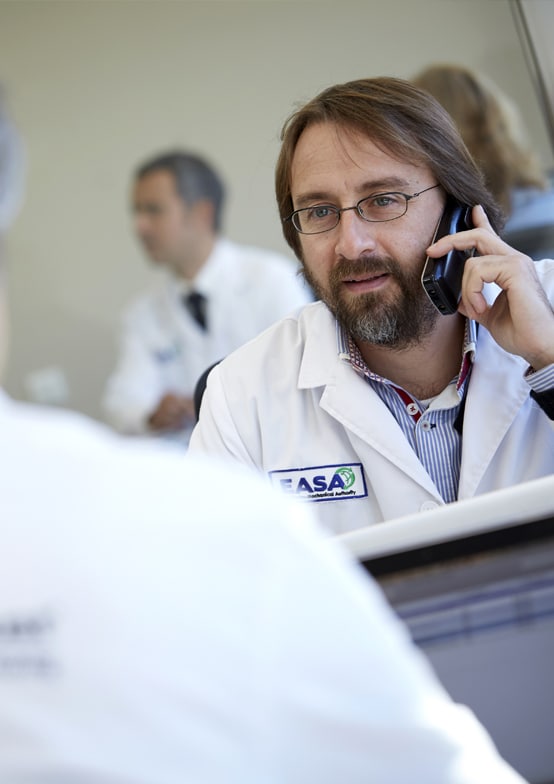 I want to have a servomotor repaired
Why should you trust your servo motor repair to Servo Motors Adjust?
99% repair rate
24-48 hour repair service
We only work with OEM parts (*Original Equipment Manufacturer)