We are going to describe the real case of one Siemens servomotor
When we checked the working of the servomotor before repairing it, our engineers detected a problem in the front bearing is, can see the spectra.
In the video you can see the servomotor producing too much vibration (noise)
In pictures you can see the spectra of the servomotor and our technician detects harmonics on the inner track, which is a clear example that the bearing has electrical current.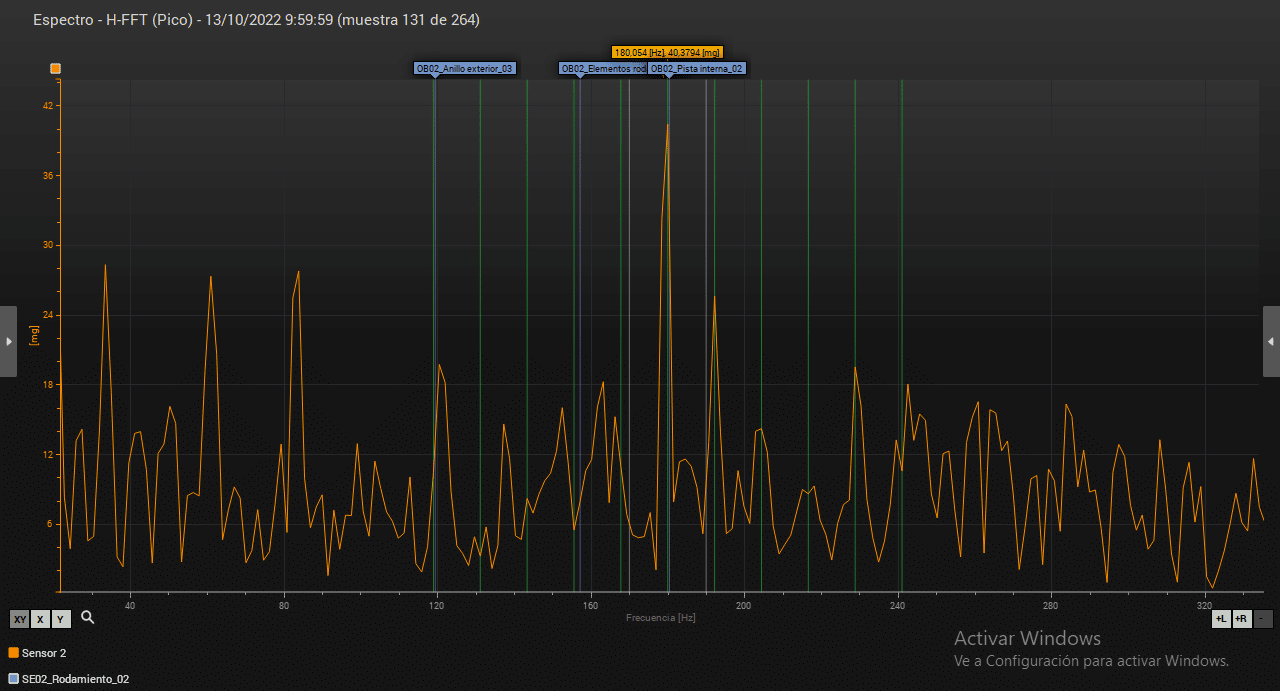 During the disassembly process and bearings analysis our technicians observe electrical current (fluting) in the front bearing, which had already been verified in our spectrums of control vibration.
In the following images we observe the NSK 6205 ZV bearing where we can see fluting, in particular. Where the damage is caused by the electrical current that makes marks on the outer and inner tracks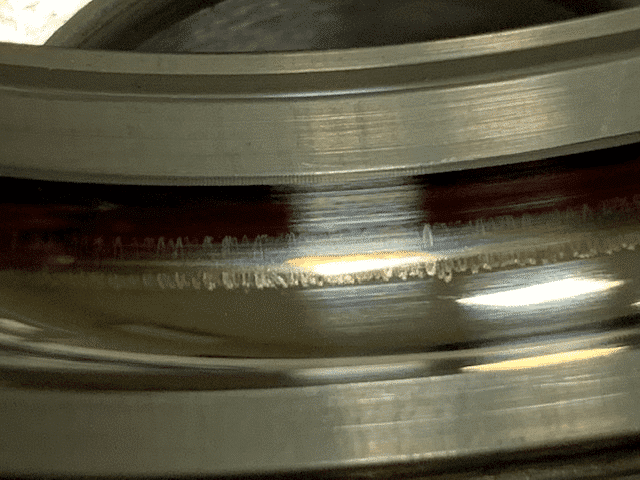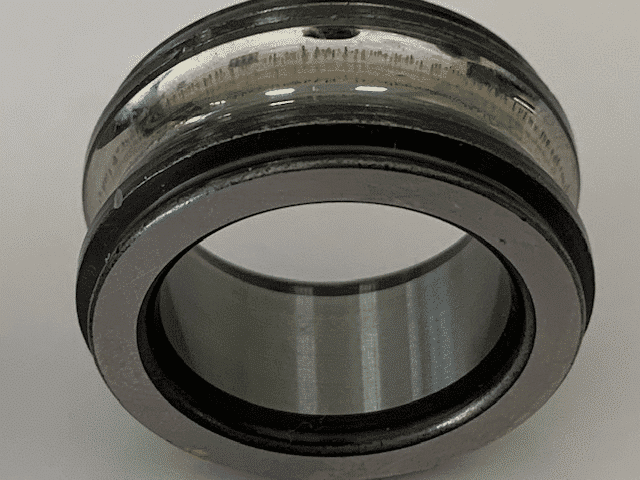 So the problem of electrical current passing through rolling bearings and causing damage in the contact area of balls or rollers and tracks of inner and outer rings causing pitting (a "frosted") effect deterioration causes a groove pattern in the bearing track called "fluting"
Our technician decides to install one hybrid bearing in this case. Is because in the shaft there is one gearbox installed, and it is not possible to install a shaft grounding brush in this servomotor.
What Are Ceramic Hybrid Ball Bearings?
Ceramic hybrid bearings consist of ceramic rolling balls and an inner and outer steel track. The design and construction of these bearings are ideally suited for hybrid capacities and for preventing electrical damage. Ceramic bearings provide a level of insulation that eliminates electric arcing and fluting.
Possible solutions:
Improve the high-frequency grounding connection from the motor to the drive and from the motor to the driven equipment.
– One hybrid bearing on the opposite drive end of the motor.
– Two hybrid bearings on the motor.
– A shaft grounding brush across one motor bearing.
– An insulated coupling between the motor and the driven equipment.
As anyone who ever had a bearing fail knows, durability counts.
However, the Internet of Things (IoT) and Industry 4.0 want to catapult one of the world's oldest mechanical devices into the digital future. In fact, bearings are emerging as a vital element of Industry 4.0. (Bearings analysis)
Yet this heady mixture of digital technology is also disrupting how companies monitor, operate, and service rotating equipment; the way they sell and service products; and who they partner with and compete against.
It's really important to know how to use technology properly, so it can help us to know why things fail.